Welcome!
You've wandered into the world of Sophie B. Olsen, artist, writer, and geeky web-chick. Please feel free to poke around, read some deleted scenes, find your way to my favorite authors in Extras, or read what else I'm up to on the Blog. I'd love to hear from you!
Sophie's Big Fat To-Do List
On a writer's forum I visit occasionally, there's a post asking what odd topics we've googled in our quests for background knowledge. With domestic spying such a hot topic, I often consider my own habits online, and am constantly surprised Homeland Security's never shown up at my door. My own fiction-writing searches are bad enough, but then I have to factor in children that love military history, weapons, blacksmithing, physics, fireworks, rocket science, and molecular biology among other things. I sound suspicious to ME.
My current topics include:
geology, chemistry, biology, linguistics, morphology, entomology, ornithology, conservation of species, animal husbandry, horticulture, botany, climate change, and several ancient histories and languages.
All of which certainly sound better than when I was searching for criminal justice topics related to murder and rape! But every so often I run a spurious search for a phrase like "publishing a novel" or "writing fiction", so hopefully the NSA figures it out before buying plane tickets!
Sister Stef's Reference Book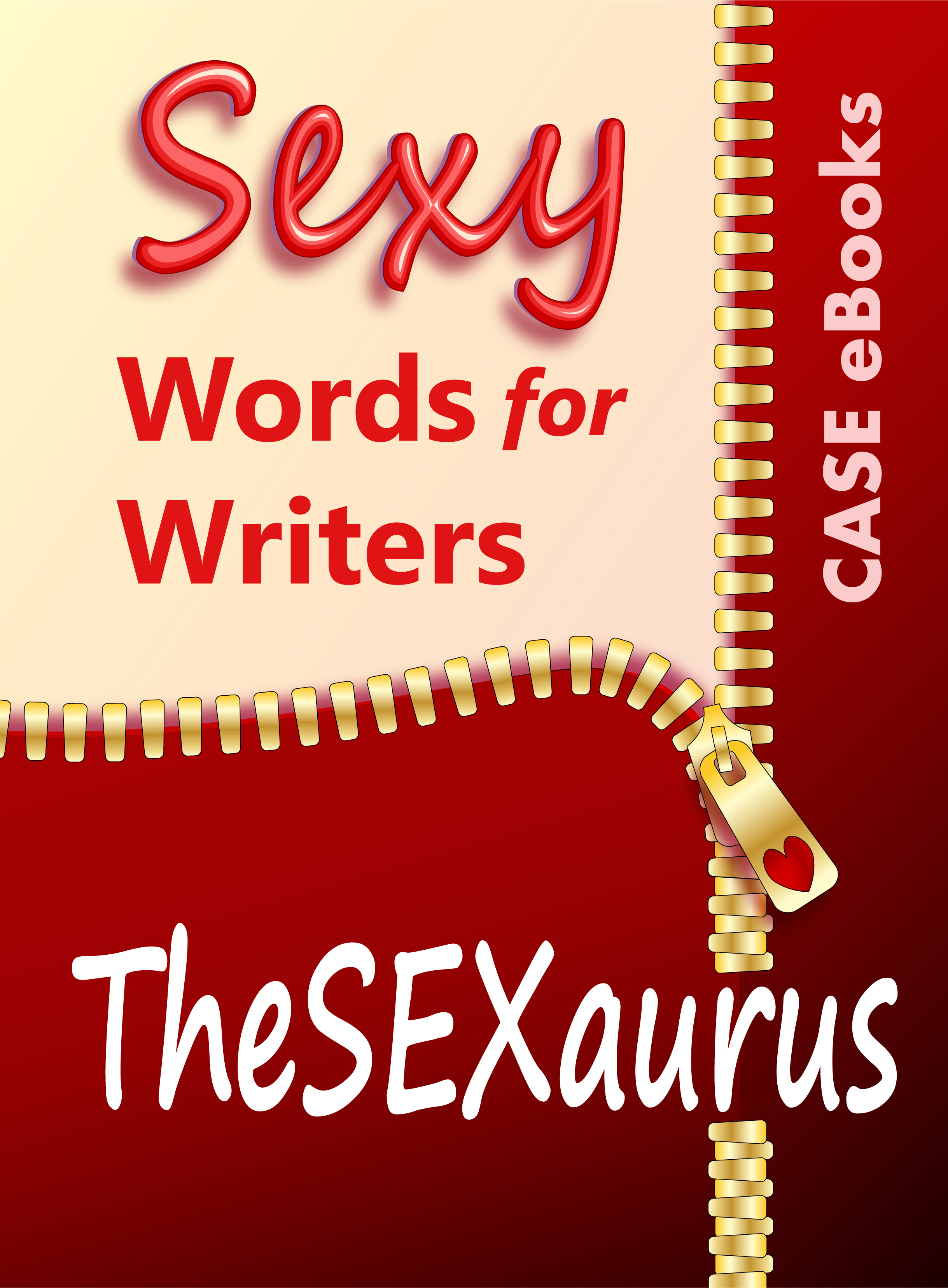 My sister- the copycat!- wrote a book, too, in a genre unlike anything I've seen before. Just to completely one-up me, she also started her own publishing company and invited other authors to submit work in her whole-new-genre- Choose A Sexy Ending Erotica!
Her first book, TheSEXaurus:Sexy Words for Writers, is available now at CASEebooks, Amazon, Smashwords, etcetera....and, believe me, a reference book has never been steamier.
P.S.- If you notice some similarities in our cover art, it's because Stef's kind, generous, loving, patient, intelligent older sister did the cover art for her! I expect kickbacks when she gets rich and famous!
Wow! I used a lot of exclamation marks in this post! I must have bunked Fiction Writing 101 that day.
PS- Please excuse broken links, etcetera, while website construction is completed.