Perjury & Prose
Former artist Auden Jones lucked into a pretty good life.
People actually pay her to talk.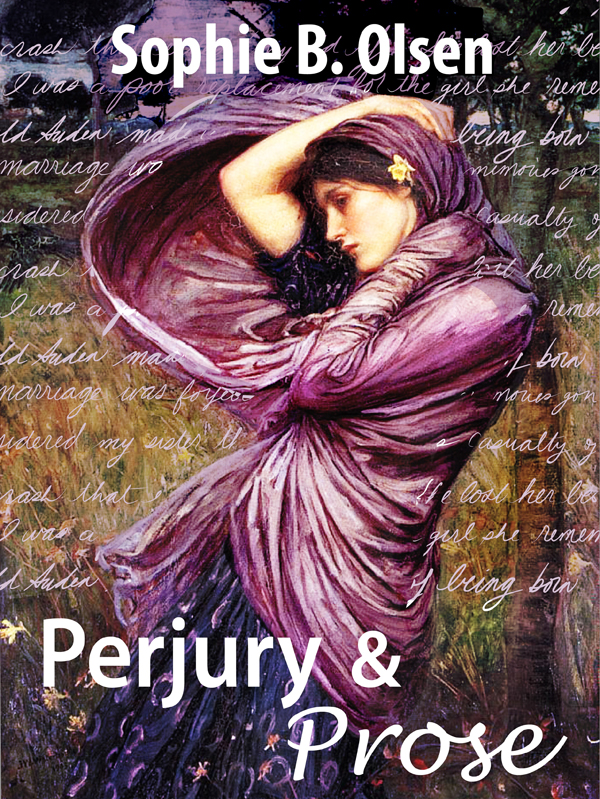 Ten years ago a bloody accident stole her hand, her husband, and most of her memories, but she's managed to find the one career on earth where her symptoms are a plus. On stage the rude truths flying from her mouth are witty epigraphs, clever segues into the philosophy she invented while re-learning her legs, lips, and the English language.
Auden is a little worried someone might discover her drawn-out disaster of a personal life... right up until she decides perjury is the only way to protect the sister who hates her... and a reporter starts poking around in the toxic ashes of their past.
Then she's a lot worried. Because if her secret "hobby" should become public knowledge, Auden knows she'll lose everything she's been working to build.
Still, she lived through a trauma that should have killed her and Auden supposes she'll survive this, too. It would just be so much easier to handle losing everything if she wasn't losing her best friend at the same time- and kicking herself for refusing all he offered.
Get your Kindle version here: Amazon
Most other formats are available here: Smashwords
Sony people can go here: Kobo
And iPad folk can wander on over to the iTunes store for their copy.
Or just go HERE to check out the first two chapters, FREE!